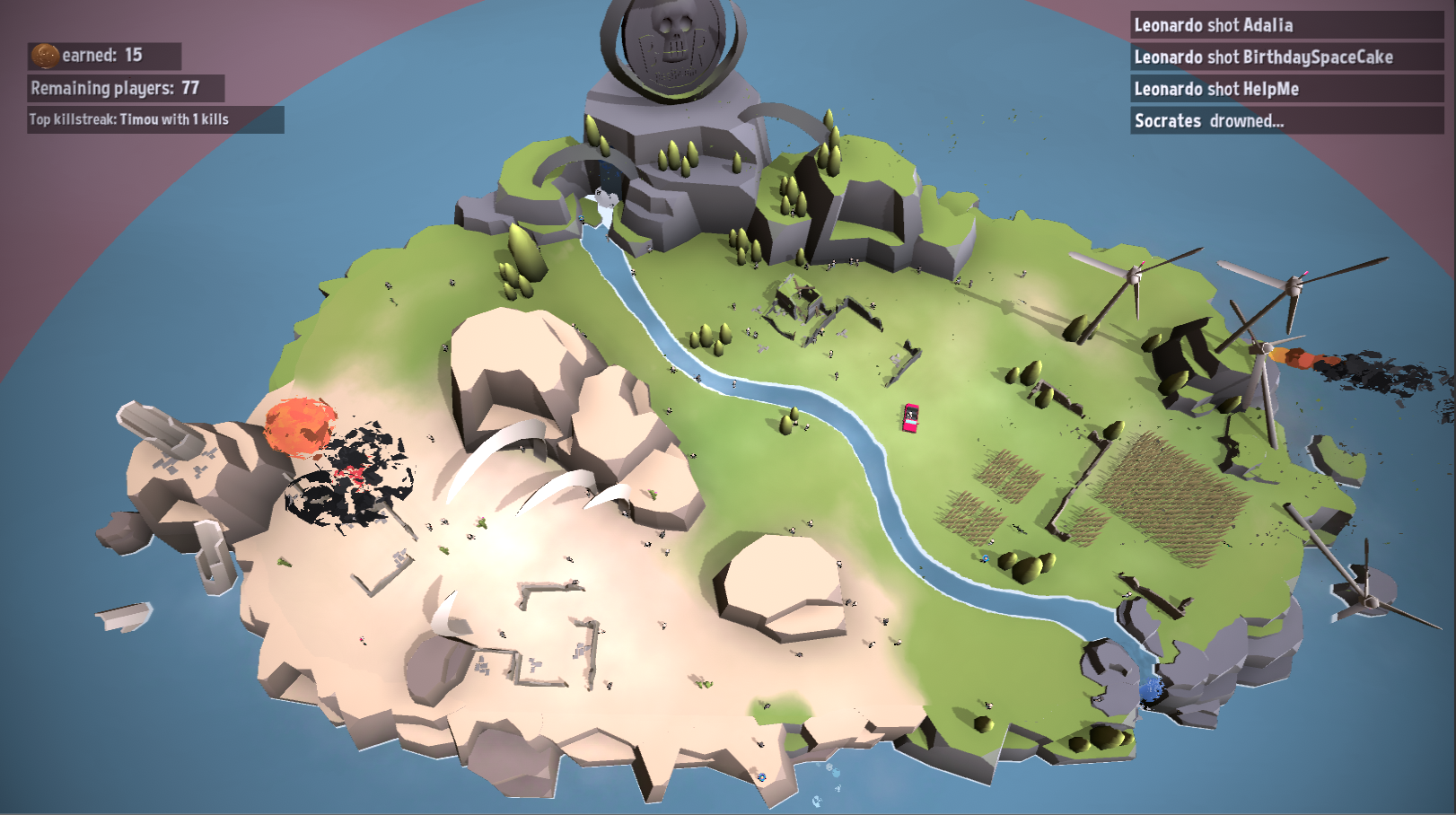 Death Coin Battle Royal
Welcome to the one and only Death Coin Battle Royale!

You will play as the 100 players joining the battle.
A player killing another player gets you 1gold.
Suicide doesn't count.
Only the best player will be crowned king and carry over games
May the Loot Box God favor you !
Move/Rotate = Arrows or WASD
Fire = Left Click or Space
Camera = Mouse and Wheel
Still few bugs to correct, we're on it ;)
If the web version is not working well we recommend to download the windows or mac version. The game is a bit laggy at the beginning but don't worry it's not long.
A game by Antoine Villecroze, Boris Kolimaga and Tim Guthmann for the Ludum Dare 44.
Download
Comments
Log in with itch.io to leave a comment.
Pretty good game but would prefer if the ai controlled the characters.
I played enough matches to get 3 or 4 loot boxes. I only ran into one noticeable bug; when the circle is finished any participants in vehicles appear to be immortal (even when they exit). It would be cool to be able to see all your unlocks somewhere since they are difficult to see on the participants unless they are the victor or you zoom all the way in. Otherwise, very fun game!